Grip Truck

Light and Motion's Grip package suits a small corporate up to a medium size feature film.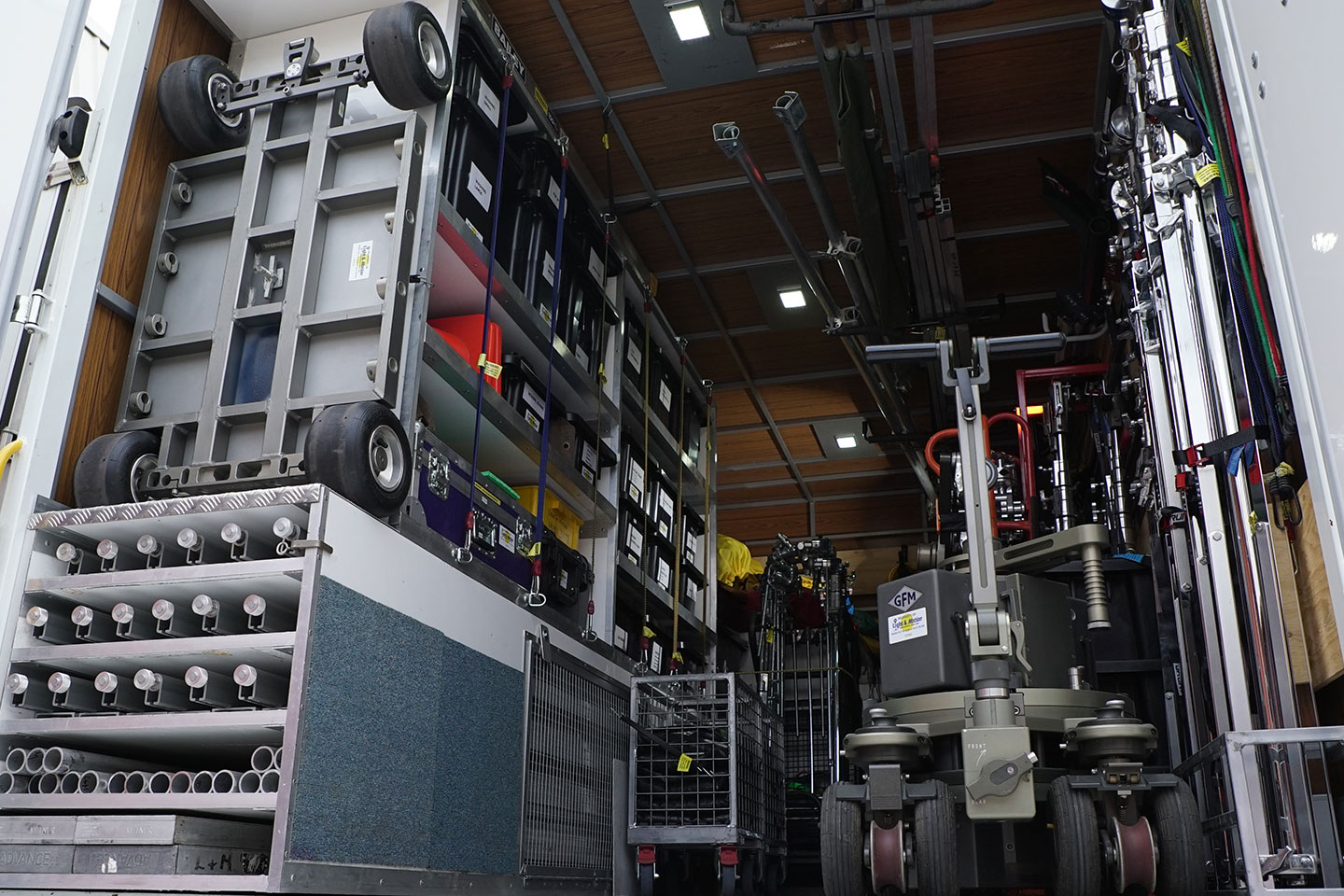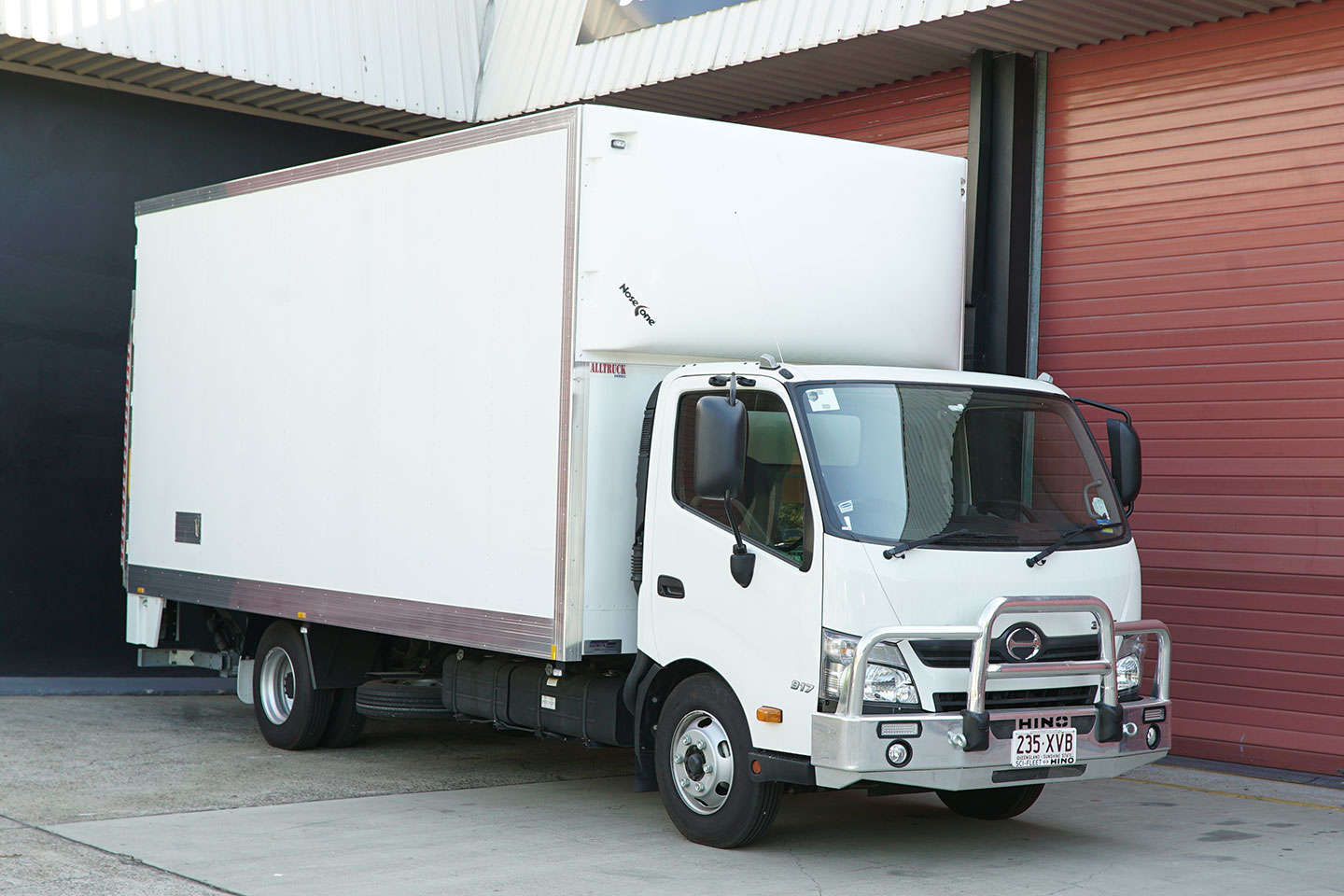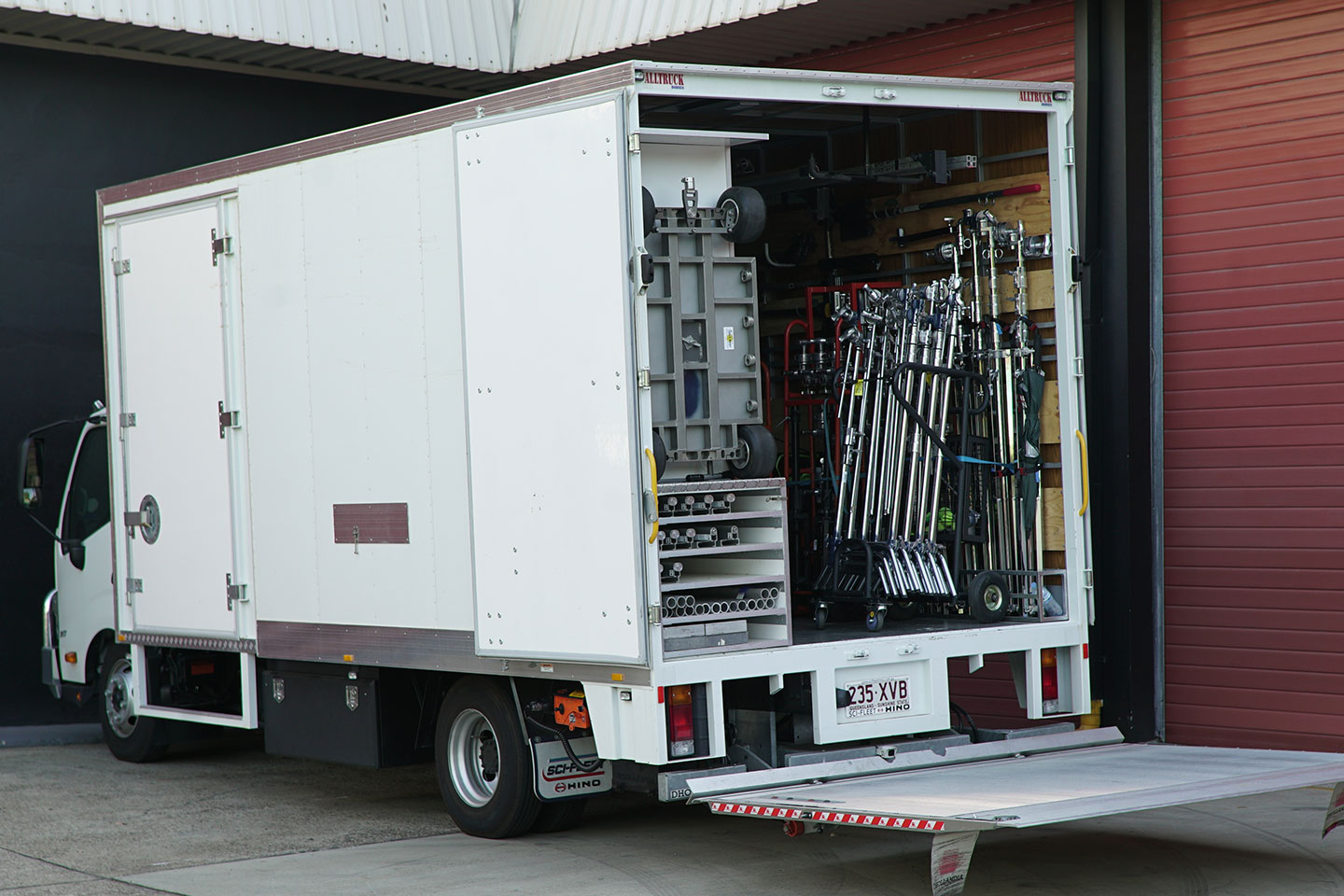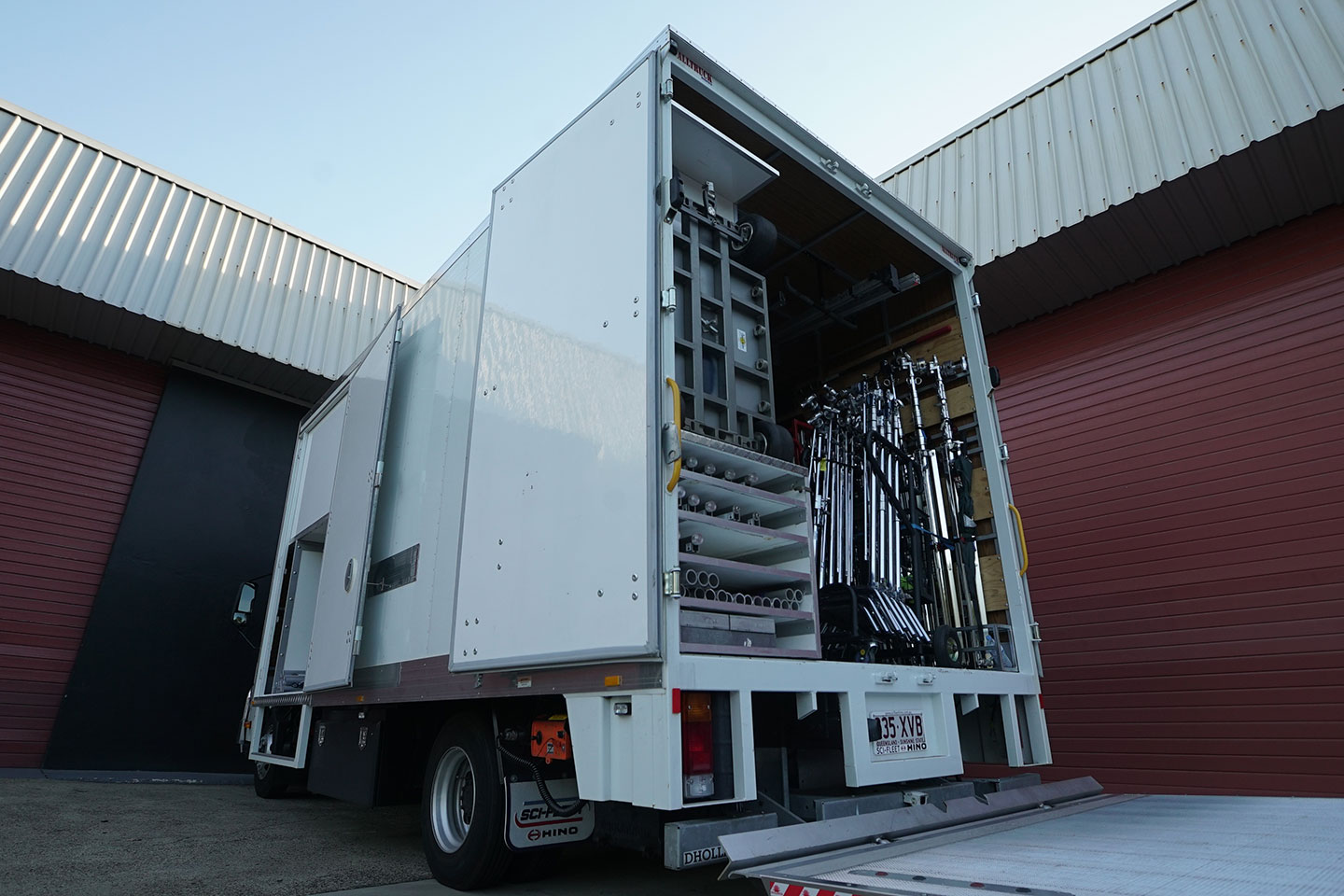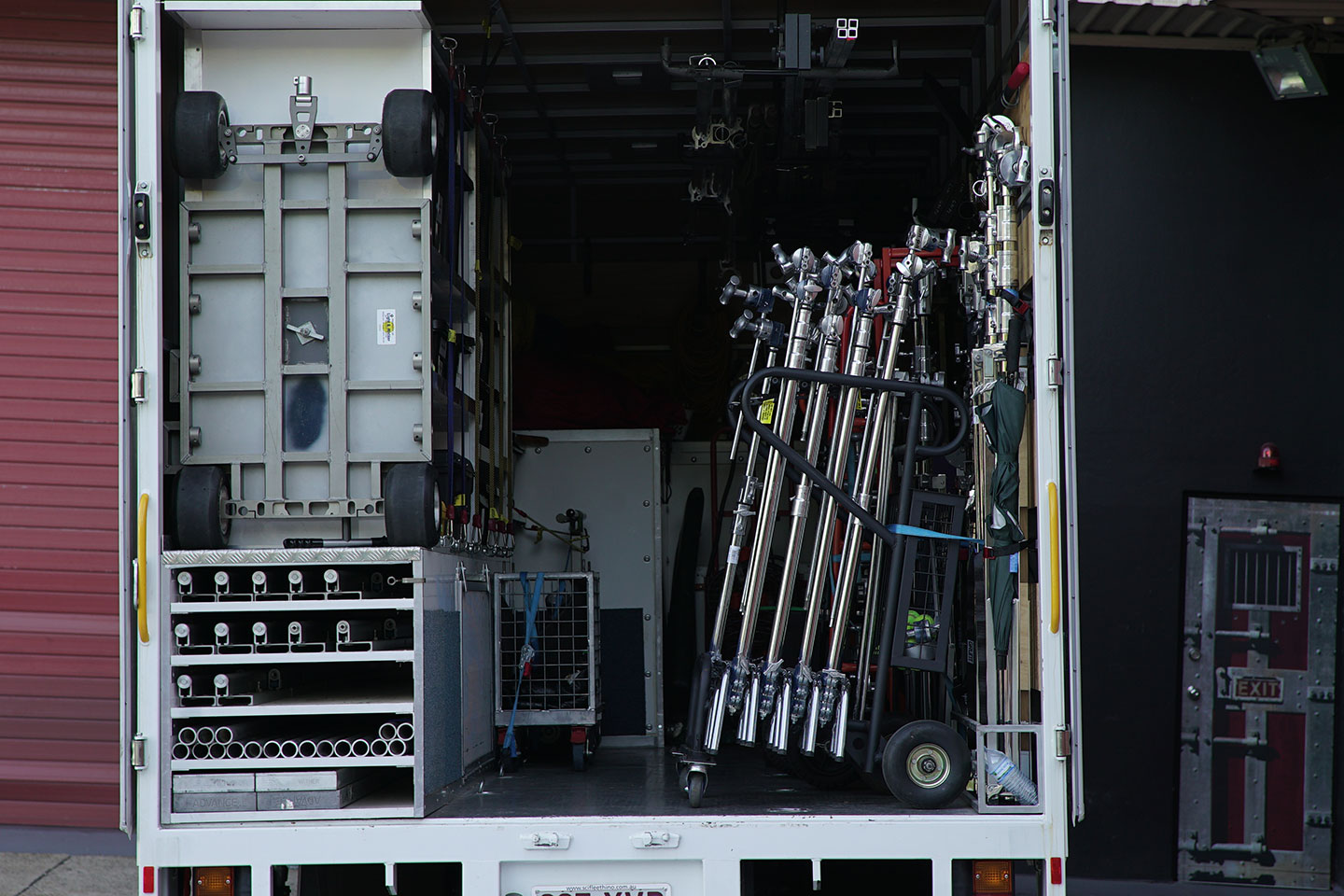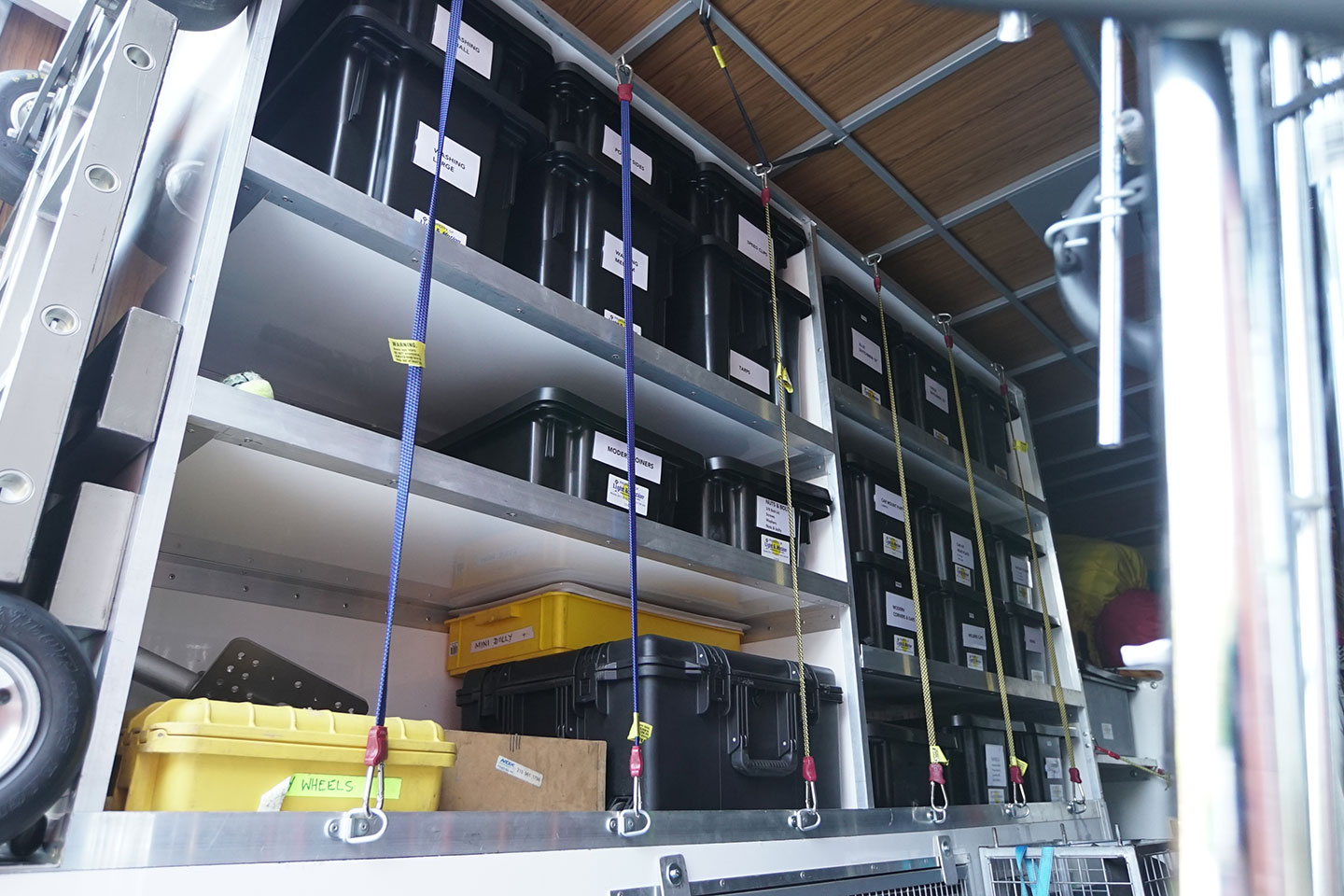 Grip Truck
Hino 917 Medium Rigid Truck.
Truck Dimensions:
Height: 3.3M
Width: 2.5M
Length: 7.4M
GFM Primo Dolly
Wireless Lift function / Pan handle attachment
Low platform system
Hi / Low Mode Swivel mount (Snake Arm)
1 x Mitchell trophy & offset
2 x 150mm Bowl offset
1 x 150mm trophy bowl mounts
Tele-Jib Dolly attachment
Large GFM gas riser
Small GFM gas riser
Adjustable mini crack riser
Full range of GFM bazookas
Studio Wheels, Pneumatic wheels & offroad wheels.
Griptech Doorway dolly
With Speed wheels attachments for Doorway dolly
Track
17 x 8" MovieTech Master Track pieces (160' or 49m available total)
1 x 4" MovieTech Master track pieces
Slider / U-Bangi
GFM slider/ U-Bangi 4' or 6.5'
150mm Bowl
2 x Slider stands
Bullhorn attachments
Euro mount attachments
Scaffold pipe slider – 150mm bowl mount
GFM Tele Jib
3.5' to 5.5' adjustable reach
Mounts to Primo Dolly with Electric Lift
Jimmy Jib
12' to 40' Jimmy Jibs available on request.
Camera Support
MYT works Nodle Head
2 x Cine-Saddles
1 x Wheeled Bazooka base
Carmounts
1 x Mathews Studio Equipment hostess tray kit
1 x Mathews Studio Equipment bonnet mount
?? x limpit mounts
20' x 20'
1 x Black (Additional available please notify to load)
12' x 20'
1 x Digital Blue
3 x Blacks
12' x 12'
1 x Black
3 x Digital Green
2 x Digital Blue
13' x 2'
4 Digital Green dutchmen
3 Digital blue dutchmen
10' x 10'
1 x Black
2 x Blacks on a stick
Washing / Floppies
4 x 4' x 4' floppies
6 x medium floppies
4 x small flags
1 x crate Large washing
1 x crate medium washing
1 x crate small washing
Frames / Joiners
2 x Pipe corner sets
5 x 1 inch square frame corner sets
2 x 12' x 12' 1 inch square frames
2 x 8' x 8' 1 inch square frames
2 x 6' x 6' 1 inch square frames
Stands
6 x 069 combo stands
10 x C-stands
2 x Low boy combo stands
4 x Hi boy stands
Hardware
6 x Big Bens
6 x Hollywoods
4 x Magic Arms
8 x Cardellini Clamps
3 x Extra long Cardellini Clamps
4 x Super Clamps
2 x Chain vice grip
4 x 6m Ropes
2 x 10m ropes
4 x 20m ropes
4 x Pulleys for ropes
4 x carabiners
25 x swivel clips
20 x 90 clips
20 x Regular ratchet straps
5 x Heavy duty ratchet straps
16 x speed rail components
1 x adjustable umbrella offset
40 x Welders clips
Pipe
16 x 10' 48mm pipe
4 x 6' 48mm pipe
4 x 5 48mm pipe
20 x 4' 48mm pipe
8 x 3' 48mm pipe
20 x 2' 48mm pipe
20 x 1' 48mm pipe
Decks
4 x 8' aluminum planks
3 x 2m x 1m aluminium decks
2 x 1m x 1m aluminium deck
General Grip
2 x Sets of Apple Boxes
1 x set of pancakes
?? x Sushis
2 x boxes of Wedges
1 x Level
1 x Ladder
5 x tarps
40 x speed clips
1 x safety belt
1 x harness
2 x Shovels
1 x Pick
1 x Pop Up with sides
1 x Staple gun
4 x small Umbrellas
Grovel mats & Yoga mats